Competition
A Competition for the Opening of our Museum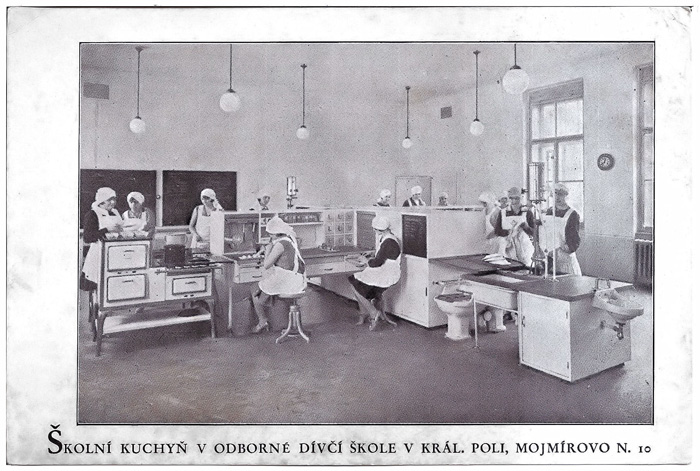 For the opening of the Gastronomy Museum Prague, we are pleased to announce a competition to find the oldest and the most interesting photograph or picture showing a kitchen from your album.
Send the scanned pictures with the resolution of minimum 150dpi to our e-mail address info@muzeumgastronomie.cz or in an envelope to the address: Muzeum Gastronomie Praha, Králodvorská 5, 110 00 Praha 1.
The pictures should show a kitchen at home, at school or in a restaurant, and/or people either cooking or dining at the table. If you don't know the exact date, please let us know the approximate date of when the picture was made; should you be unsure, write "I don't know" or "Possibly".
The pictures will be published on the Museum's website where the visitors will have the opportunity to evaluate the degree of the photograph's interest and thus choose the winner. Historical pictures will be displayed chronologically; uncertain dating will be consulted with specialists.
The winners will receive free admission tickets to the museum and other "tasty" prizes. Winning photographs will go on display in the museum with the author's name and all of the entries will be available on the website. Don't forget to tell us what information you would like to be published about you under the picture – a nickname or the place of origin of the photograph will suffice. Please, tell us your name and address to enable us to send you the awarded prize.